SaniTrax offers a full selection of sharps containers, both disposable and reusable. 
SaniTrax can offer an on-site service technician for your sharps exchange.
Reuseable Sharps Containers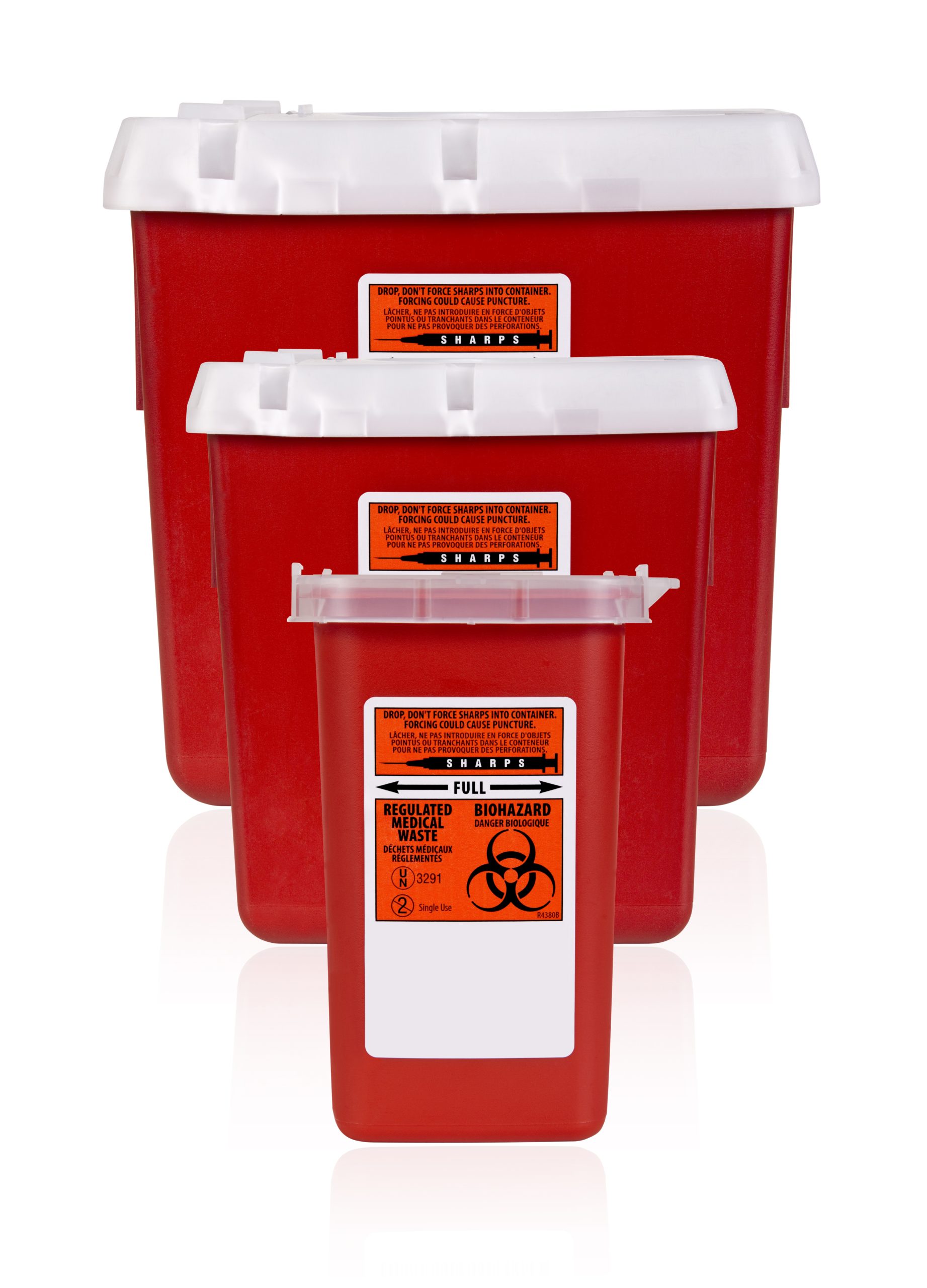 Disposable Sharps Containers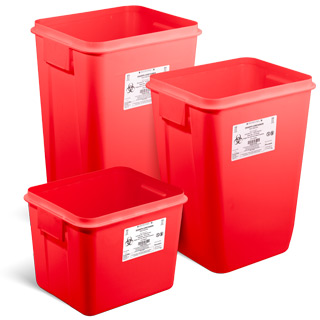 PGII Compliant Containers
Reusable Sharps Containers
The reusable sharps system utilizes reusable containers for the containment of needles and other sharps. The benefits include:
Reduction in regulated medical waste
Sustainable management of regulated medical waste through diversion
Landfill avoidance of the plastic containers
At the waste disposal facility the sharps container is robotically opened, emptied, then hygienically washed and ultimately is disinfected prior to being put back into the inventory for reuse.
As a value added to our service, SaniTrax can provide an on-site sharps service technician to manage your sharps needs from:
Hardware and container installation
Inventory management
Full container exchange services, room to room
This not only reduces your staffs' exposure, but reduces their workload as well.
Contact us today to find out more!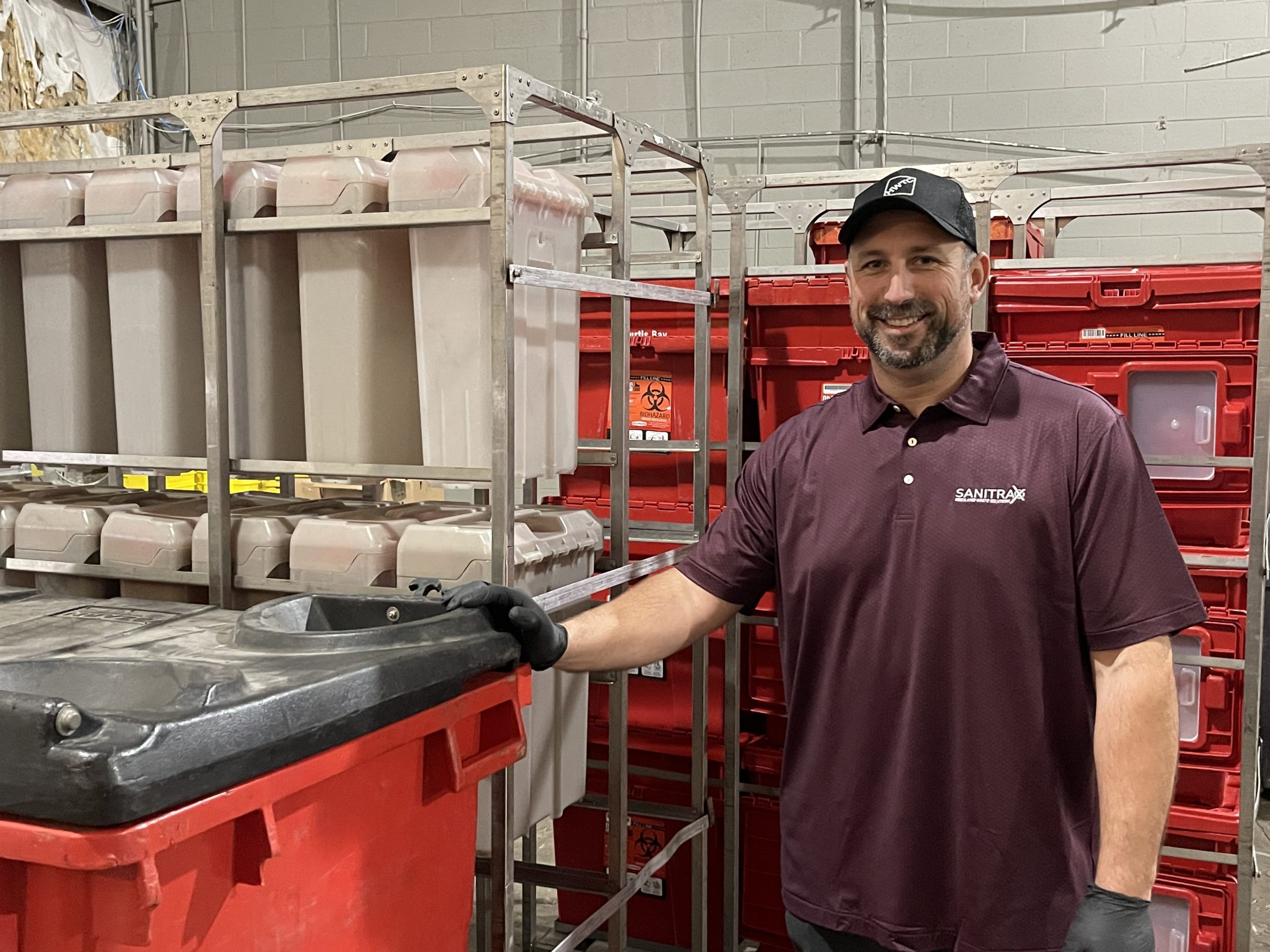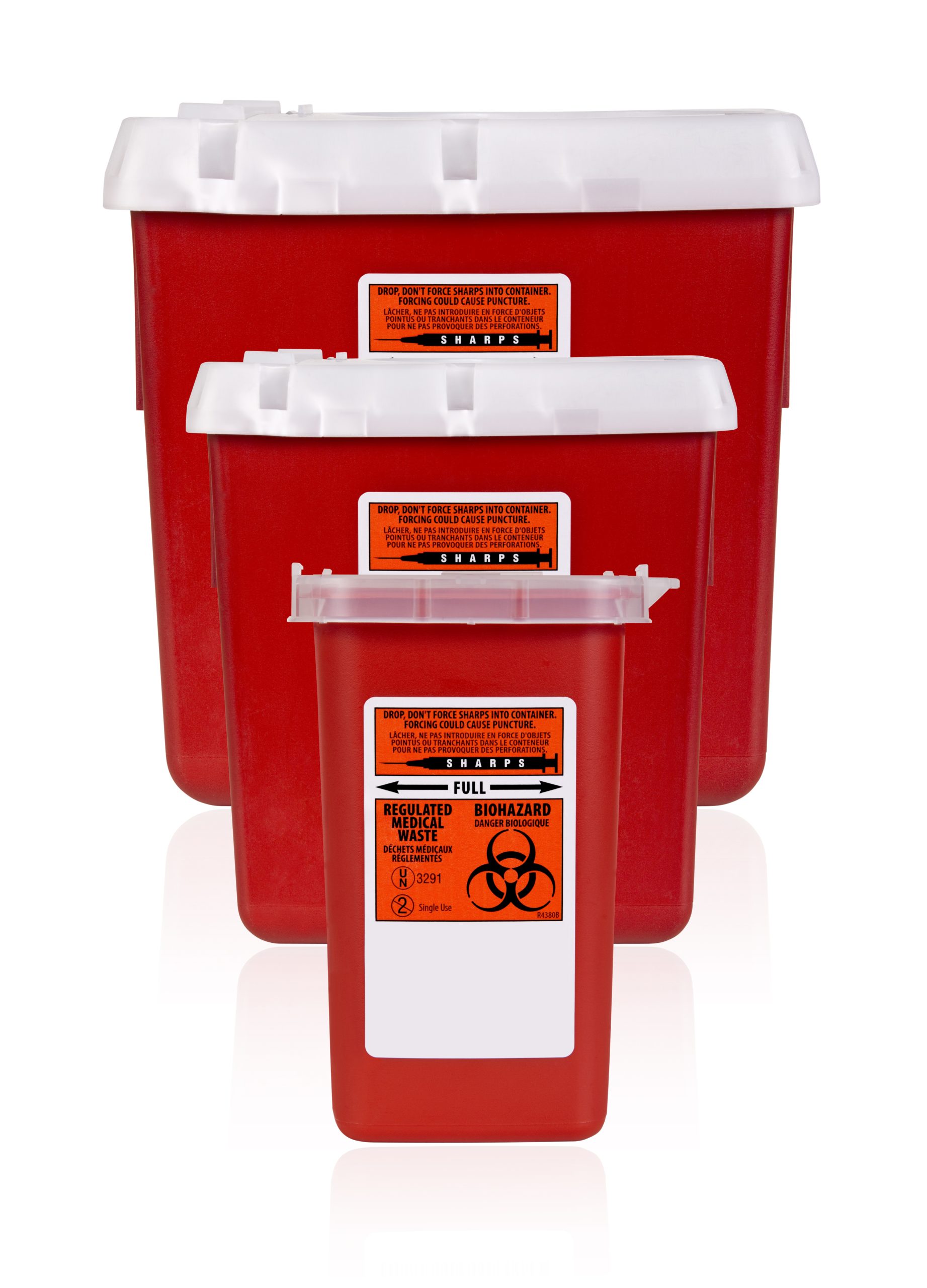 Disposable Sharps Containers
Disposable sharps containers are a great option for businesses with limited storage space. These containers are nested and reduce storage needs. We provide a variety of containers sizes:
1 QT
1 GAL
2 GAL
5 QT
8 GAL
12 GAL
18 GAL
We are able to provide wall mounting cabinets & brackets as well as dollies for floor units.
PGII Compliant Containers
The containers are excellent for facilities with needle disposal such as:
Labs
Large research facilities
Hospitals
Mass vaccination operations.
The containers come with a port lid, which is able to be closed in between uses. The port lid can then be locked for shipping. The containers meet all the packaging requirements of US DOT without any additional packaging.
We offer these containers for both sharps and regulated medical waste.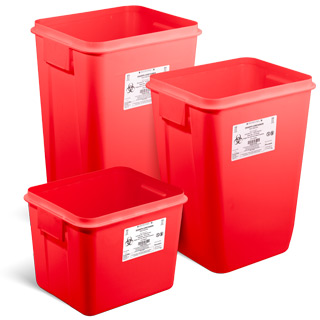 Ready to learn more? Contact us today for a free quote!